10 Aug

Colour Psychology in Logo Design

Colour is infinite by all means; infinite in its choice, infinite in contrasting from one another, infinite in dispersing out into shades of a single colour and infinite in bequeathing meaning to everything around us in this world. Since the time we are taught to engage with colour pencils in school to a time until we can finally use colour pallets on our face as girls, while in our dinky car collections as boys; colour does not stop fascinating us until the end of our time in this world. Apart from meaning, colour has a substantial influence in leading human emotions in a different direction and also acting as their foundation for decisions.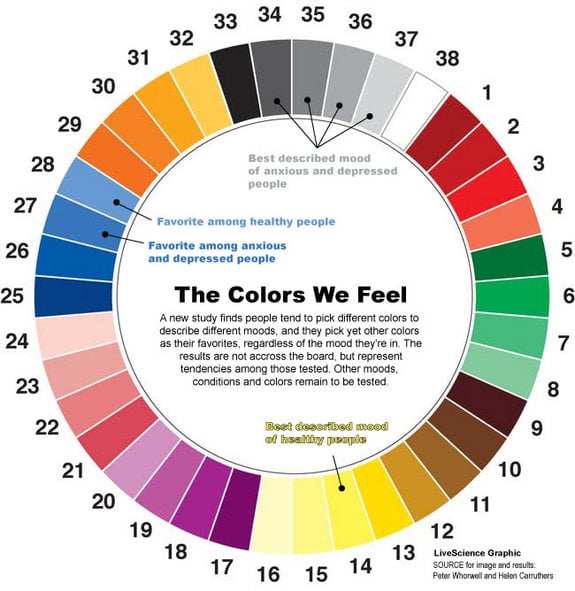 The Core of Colour Psychology
As a matter of fact, colour is something that appeals to the human senses sooner than any other existential aspect. Human decisions are easily triggered by colours; that is the ultimate colour psychology of the human brain. Marketers, advertisers and designers make significant use of the colour psychology when they look into branding for a company. Visual appearance is something that reaches the brain faster than text; not to deny, text is usually just plain black words, whereas visuals encompass a burst of colours which convey the brand's inherent message in a precise manner. In a marketing survey that was based on purchases influence of consumers, almost 90% of the buyers claimed that they would first be attracted towards the colours integrated into the logo, and if that appeals their mind then they go ahead to purchase that particular company's products.
The Implementation of Colour Psychology
In some cases, vibrancy turns out to be the primary reason to attract traffic and attain responsiveness through your design. In order to retain vibrancy in your logo's colour scheme, it is vital that you use a contrast of different bright colours so that you can help your audience feel lively and also facilitate their understanding of the different motives that you are addressing through your design. On the contrary, for content that is heavily loaded with information, it is sometimes beneficial to use darker colour themes as well because those retain the impact and weightage of your information without overpowering it with the colour's innate intensity.
Colour Psychology as Incorporated by Brands
The Time Square in New York is the ultimate location to comprehend how colour psychology is implemented by brands in today's growing marketing era. Even if a person remains static in that place, and eyeballs around himself/herself, there is a diverse array of colours, logos, brands and marketing all around them that instantly catches their attention; Times Square is a place where brands compete to seek the attention of the populace. Some of the most renowned brands across the world have the most impeccable colour themes embedded within their logo designs, and a few are discussed below:
Mc Donald's
Based on a red background, the golden-yellow 'M' logo of Mc Donald's is bound to fascinate and appeal people who are always looking for something fun, attractively appetising and fulfilling; especially catering to the population of children all around the world.
Starbucks
Starbuck's intention behind a green and white logo was to arise a sense of relaxation amidst its targeted audience so that people could route for Starbucks as their ultimate reprise for a coffee break during stressful times.
Subway
Following somewhat the same strategy of promoting relaxation with green, enthusiasm to eat with a touch of yellow, and the symbolism of fresh eating with vegetables; Subway opted for a green and yellow contrast in their logo design.

Nickelodeon
Orange is yet another extremely attractive, eye-catching and exciting colour which doesn't let the consumer's attention be swayed away from your logo so easily. As youthful as the colour is, it is also very playful for kids; Nickelodeon's orange logo is another example which manages to hook children onto their channel very easily through its logo and its content as well. Fanta, on the other hand, also brings out similar feelings and emotions within consumers.
YouTube
With the minimal fancy to its font, with no imagery in the logo, and with a tricoloured theme to the interface; YouTube is one of the leading marketing brands in the world that easily grabs the attention of users, insists them to remain engaged, helps them tot rust the brand and makes them feel really active and passionate about using the YouTube platform. A simple amalgamation of hue; and the outcomes have been unprecedented.
Intel
Blue is a unique colour which conveys an essence of professionalism, commitment, trust and clarity between a brand and its consumers. Just as the blue sky and ocean are infinite and comforting, so are the capabilities of these brands; infinite, reliable and trust-worthy. Therefore, just as faithful as ford it to its users, Intel has also upheld the legacy of clarity in their services and products over years,